We believe that if you are planning to go to the Alcudia Waterpark means you will be satying in Puerto Alcudia during your holiday so here are a few interesting links to make the most of you holiday:
Value for money Excursions: Nofrills-excursions  (http://www.nofrills-excursions.com/)

At Nofrills Excursions we believe that an excursion is much more than just to take you from your hotel in Mallorca to the venue. Our philosophy is that every excursion in Mallorca should be an experience and we use the best guides and choose the best itineraries to ensure that we create unforgettable experiences in Mallorca for all who book with No Frills Excursions.

 Tourist information about Mallorca (http://www.alcudiamallorca.com/en/index.html)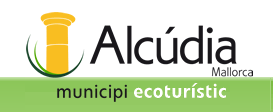 Find some interesting information about the municipality of Alcudia in this website created by the Alcudia information tourist office: fiestas, what to do, walks…
Majorca Tourist Information Guide (http://www.majorca-mallorca.co.uk)
Tourist information on the island of Majorca, with maps and guides to the bars, hotels, restaurants, and other visitor attractions in the larger resorts.