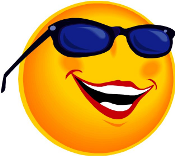 These are some things to have in mind regarding the sun at the Alcudia Waterpark:
Too much fun in the sun isn't a good thing if you become dehydrated or get a sunburn. But some common sense tips can make your day at the Alcudia Water Park secure and pleasant.
Apply protective cream early. Ultraviolet radiation is the strongest during the summer, so bountifully apply waterproof protective cream to your body 25 minutes before you go outside. Don't miss areas under your suit and on your feet; your suit can move around and expose skin where protective cream wasn't applied.
Drink lots of liquids throughout the day to avoid dehydration.
Bring a T-shirt, sunglasses, cap and flip-flops or swim shoes for extra protection if needed.
If you do get a sunburn:
Stay inside until the sunburn heals.
 Take a bath with cool water or apply a cool washcloth to the sunburned area.
Take a pain reliever such as aspirin or spray an over-the-counter pain reliever on the sunburned area.
 Apply pure aloe vera gel lotion to the sunburned area.
Remember that you can buy the Alcudia waterpark entrance ticket in advance so you don't have to queue when you get to the Alcudia Waterpark.
Buy your online tickets here: Tickets Alcudia Water Park 
The online tickets gives you:
speedy entrance, so you don't have to queue
cheaper price compared with the resort price